WE CAN MAKE YOUR SHOWERS AND URINALS LIKE NEW – ALL THE TIME
Over time, odour creating bacteria can build up in a number of areas - toilet pedestals, floor wastes, urinals, drains, sinks and even the bathroom floor!
Our experienced technicians regularly maintain hundreds of Perth urinals, ensuring they stay in optimal, clean smelling working order. Cleanpro customers depend on our reliable, comprehensive service to ensure that highly presentable urinals are always a credit to their business.
Urinal Deep Clean and Deodorising
Over time, your toilets, urinals and showers collect a nasty build-up of skin, soap and uric acid that's simply impossible to clean. That's where we come in. Cleanpro's 4-step deep clean blasts the grime away from your toilets and showers, leaving you with sparkling, hygienic washroom spaces year-round.
Sophisticated 4-step deep clean blasts dirt and germs away
Powerful chemicals combined with 2-3 rounds of scrubbing guarantee clean, spotless spaces
(Optional) steam cleaning gets rid of even the most tenacious of washroom grime
Regular cleaning ensures you have complete peace-of-mind about the cleanliness of your washrooms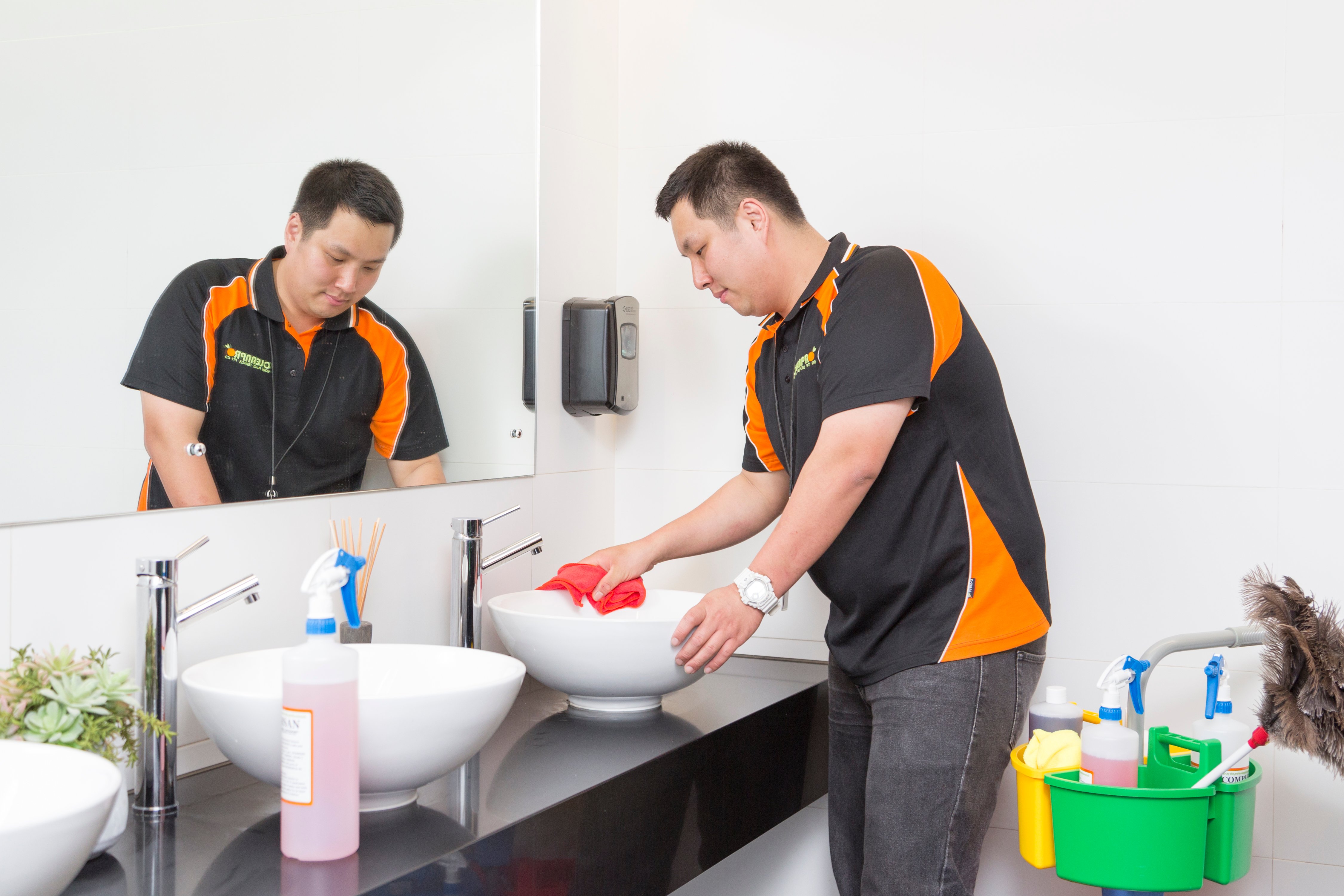 Shower Deep Clean
Your showers get a lot of traffic. After a while, all sorts of nasties build up. These don't just put off your staff and customers. They pose a health risk to everyone – and prove harder and harder to clean the worse the build-up. Our experts get rid of it all. Using multiple stages of intensive cleaning, we can tackle anything. Using uric acid remover, followed by a wire brush scrub, followed by further stages of sanitising, scrubbing and polishing, we'll leave your washrooms clean, sparking and – most importantly – germ-free.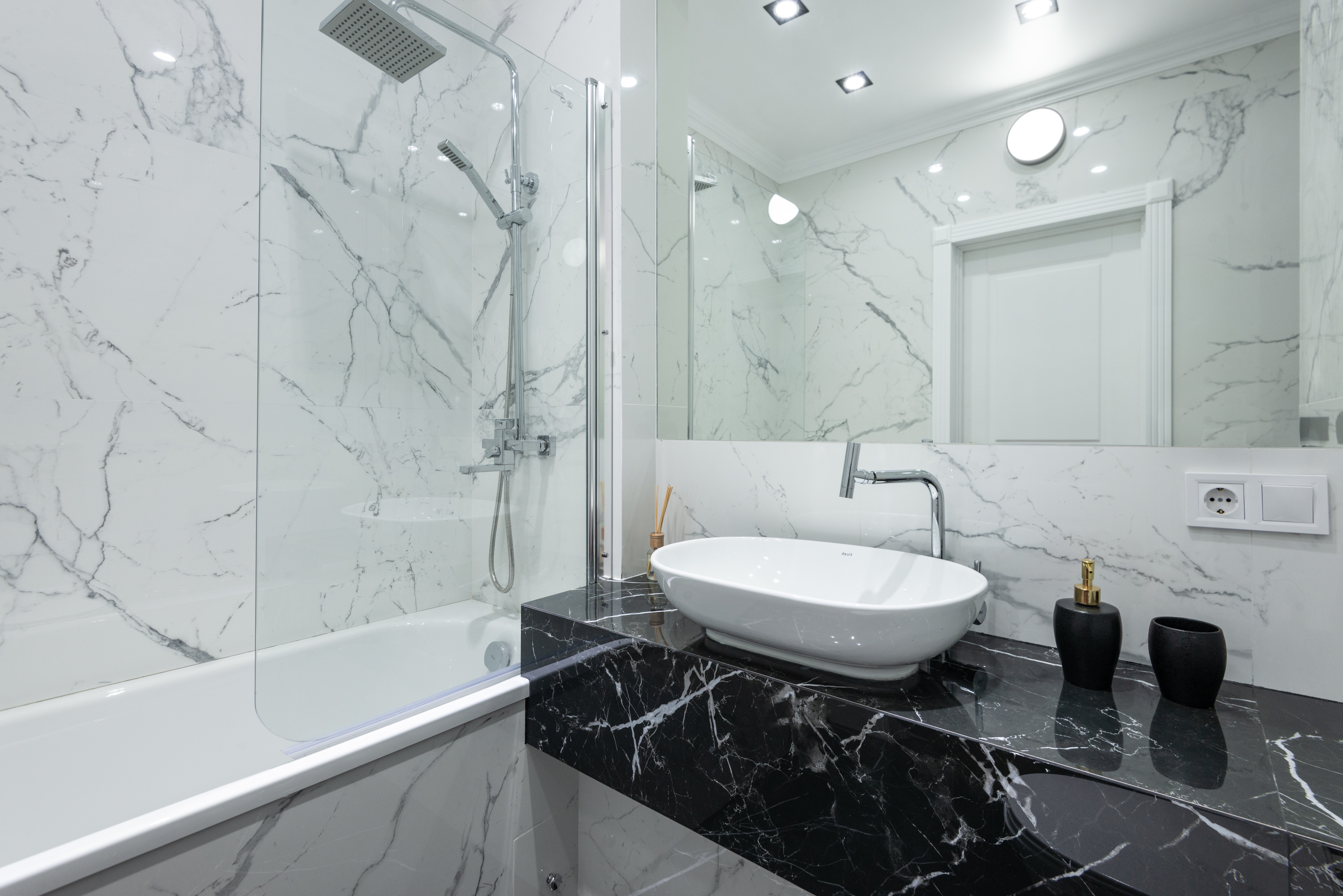 Urinal or WC Deep Clean
Starting with a uric acid remover and ending with a final wipe and polish (with multiple stages of cleaning in between), Cleanpro's Urinal/WC Deep Clean is precisely that. We guarantee you're left with spotless, like-new urinals and WC's – even if we have to use steam cleaning. And we'll do this regularly so you don't even have to think about it. With Cleanpro, you have peace of mind – year-round. How's that for peace-of-mind?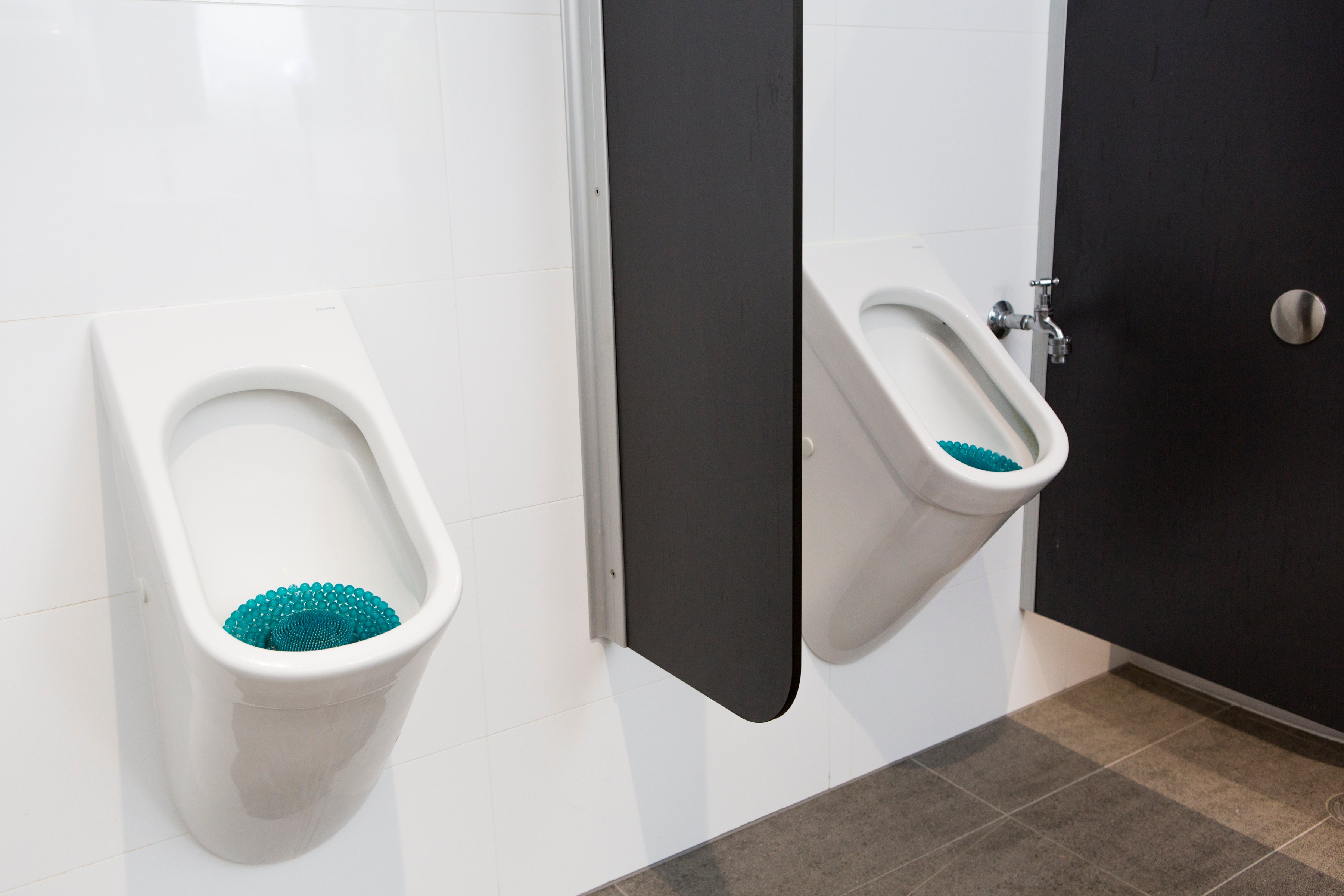 Cleanpro have been providing urinal cleaning services to clients across Perth for over 10 years. We are the industry experts when it comes to ensuring the hygiene of your restroom, no matter if you own a shopping mall, a restaurant, a cinema, an office or a 40 storey building. We can provide a wide range of products and services to ensure your patrons and your employees are protected from harmful germs and bacteria when using your facilities.
By attacking the bacteria that produce scale, our biodegradable chemical free sanitisers keep your urinals hygienic, odour free and unclogged.
Deep cleansing the drain using a specially formulated non-toxic gel to discourage uric acid build up
Washing the trough wall
Cleaning the cistern cover
Washing the urinal step area
Keeping the urinal environment spotlessly neat and tidy
If you would like to learn more about urinal deodorisers or our services, please don't hesitate to get in touch with our experienced team. We'll be more than happy to answer any of your questions and can provide you with an obligation-free quote for our urinal cleaning service.


WORKPLACE WELLNESS
BOOST YOUR WORKPLACE WELLNESS WITH HYGIENE POSTERS
Many people spend more time in the office than at home, so it is vital to practice good hygiene in the workplace. You can help prevent your colleagues from being unwell.
Along with our aim to help Australians create a healthier, safer and greener workplace, SWS Group provide helpful resources for every workplace washroom.
Our process
1
Client Audit
We will discuss your hygiene needs, arrange for an on-site survey and make recommendations.
2
Installation
Our expert installation service is completed within a maximum of 10 days following your order.
3
Scheduled Servicing
Our local team of service technicians will attend pre-scheduled on-site visits to service and replenish.
You may also be interested in...