CONTINUOUS TOWEL
A Clean Solution For A Dirty Job
Cleantex's Cotton Hand Dispenser is ideal for even the busiest washroom, it is a highly robust and reliable hand drying roller towel system.
Our dispensers provide hygiene, service and environmental benefits while delivering a 'comfort like home' hand drying experience for the end user.
The consumable used with our dispensers is a cotton towel, is a natural biodegradable product making this system a positive choice for the environment.
Our cloth towel dispensers provide a quick and economical method for people to dry their hands. The dispensers have separate chambers for the new and used portion of the towel, which ensures no contact and an unparalleled level of hygiene. During cleaning,
Features
Absorbent, hygienic, fresh and soft
Easy to use cabinet system
Avoid overflowing bins and the inconvenience of empty dispensers
Environmentally friendly
Average of 200 uses per towel
With our managed rental service, pay one fee and let us take care of all your needs, including cleaning, restocking, and delivery.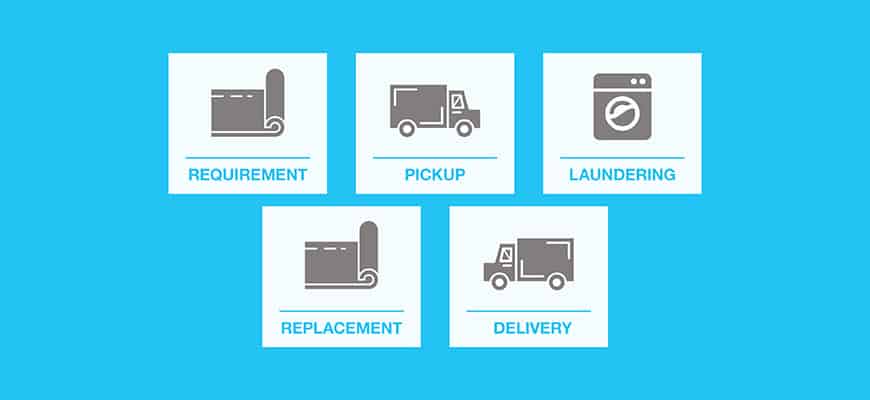 FAST, ECONOMICAL AND HYGIENIC HAND DRYING
Continuous Towels dry the hands quicker than alternatives which means a better clean and less chance of cross contamination of bacteria.

Maximum Value:


No solid waste disposal cost
Reduced janitorial cost
No costly plumbing stoppages due to flushed towels
No inventory or capital investment required
Costs less than paper
Our process
1
Client Audit
It's flexible. There's no up-front investment from you. And it's hassle-free for both you and your employees. Experience a smooth, seamless, and stress-free experience.
2
Installation
Cleantex will fund the program setup, so you don't have to. That means Cleantex can have a positive impact on your profitability from Day one!
3
Scheduled Servicing
On a weekly basis, we will pick up soiled laundry and to drop off clean for the coming week. Offering Free replacements, and emergency, on-demand servicing.
You may also be interested in...