FIRST IMPRESSIONS ARE LASTING IMPRESSIONS.
Hotel Linen & Laundry Services
Even if they never use the gym or order room service, every guest will feel the quality and cleanliness of your linen. In fact, our research shows that over 70% of guest specifically check the cleanliness and quality of the linen every time they stay, and 95% would mention poor quality linen when telling others about their experience. We'll help you to deliver the quality experience your guests expect.
A Perth leader in laundry services for the hospitality industry, CLEANTEX provide a high-quality linen rental service to hotels, restaurants and serviced apartments. The crispness of a sheet, the softness of a towel, the whiteness of a napkin, we all make judgments based on the smallest things. With years' experience we understand that the service you offer your customers is enhanced by the linen and rental laundry service we offer you. CLEANTEX takes great pride in meeting the commercial and operational needs of your business.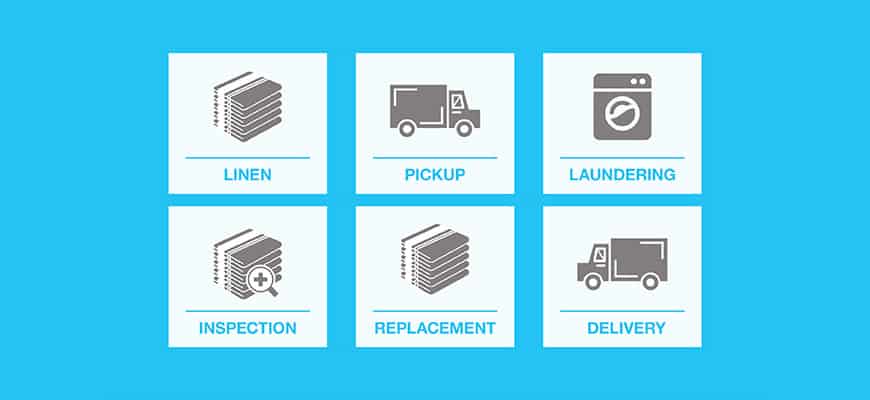 Flexible and comprehensive solutions
Our Accommodation and
Hotel Linen Collection
Cleantex Linen supplies top-quality bed and bath linen to various establishments including hotels, hostels, motels, and B&Bs. Choose from our complete selection of bed sheets and pillowcases, as well as plush terry ensembles that include bath towels, hand towels, washcloths, and bath mats that are sure to impress your guests. We offer you a convenient and affordable option to provide your customers with all the comfort and luxury during their stay.
Our process
1
Client Audit
It's flexible. There's no up-front investment from you. And it's hassle-free for both you and your employees. Experience a smooth, seamless, and stress-free experience.
2
Installation
Cleantex will fund the program setup, so you don't have to. That means Cleantex can have a positive impact on your profitability from Day one!
3
Scheduled Servicing
On a weekly basis, we will pick up soiled laundry and to drop off clean for the coming week. Offering Free replacements, and emergency, on-demand servicing.
You may also be interested in...