SAVE YOU MONEY AND BE MORE ENVIRONMENTALLY SENSITIVE.
Reduce, Reuse, Recycle
Laundering your dirty gloves allows you to invest in better quality gloves for your workers and provides a great return on investment for each glove bought as they are reused several times, instead of being thrown out after every use.
We take your soiled gloves; and launder them to our certified Hospital Grade standards at 71° celcius.
Your gloves are washed, dried and bagged.
Kevlar Gloves
Rubber and Nitrile Gloves
Poly/Cotton Gloves
The gloves that are suitable for reuse are paired then repackaged and returned to you as good as new. The result is a hygienic product at a fraction of the cost of a new pair.
With our managed rental service, pay one fee and let us take care of all your needs, including cleaning, restocking, and delivery.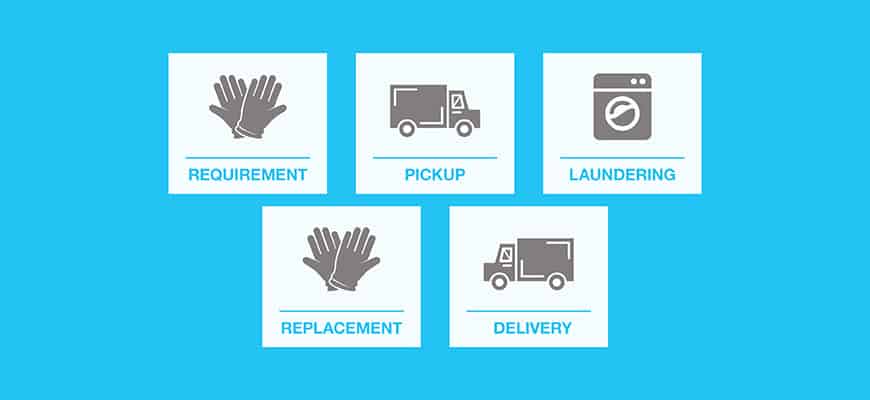 Our process
1
Client Audit
It's flexible. There's no up-front investment from you. And it's hassle-free for both you and your employees. Experience a smooth, seamless, and stress-free experience.
2
Installation
Cleantex will fund the program setup, so you don't have to. That means Cleantex can have a positive impact on your profitability from Day one!
3
Scheduled Servicing
On a weekly basis, we will pick up soiled laundry and to drop off clean for the coming week. Offering Free replacements, and emergency, on-demand servicing.
You may also be interested in...