WE'RE READY TO PROTECT YOUR HOME OR BUSINESS
HACCP Approved, Pest Control Perth
Pestpro provides you with peace of mind when it comes to managing pests, with comprehensive solutions for every pest that dares to invade your home or business. We custom fit every pest management solution to keep your premises pest-free by only using our highly trained and qualified technicians who effectively and efficiently deal with any pest problems.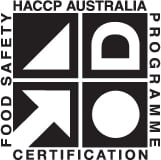 We are fully accredited, and all our work is guaranteed. Whether we provide one-off treatments, emergency response, comprehensive regular service and multi-site service agreements we always give free advice to prevent re-infestation using environmentally-friendly products wherever possible.
Pestpro is a provider of pest control services that meet the requirements of the food processing and food & beverage facilities operating in accordance with HACCP based food safety programme.
No Obligation Site Survey
When it comes to control, we believe that prevention is always better than cure. Our service includes a free, no obligation site survey, which allows us to inspect your pest problems and provide a recommendation that will keep your building pest-free, while maintaining highest standards of health and safety and causing the minimum possible disruption to your daily business activities.
Our portfolio of domestic and commercial clients includes family homes, housing associations, retailers, public buildings and corporate customers.