WHEN IT COMES TO HEALTH & SAFETY, THERE SHOULD BE NO COMPRIMISES
Healthcare Linen & Laundry Services
Patients and family members expect clean, laundered bed linens and bath towels to make their stays a little more bearable. It's also critical to have clean linens and towels to help stop the spread of diseases and infections.
We understand the importance of precautions to eliminate cross-contamination. That's why health and safety measures are at the top of our priority list. The layout of our facilities, leading edge technology, training and chemical intelligence are just a few of the ways we protect your employees and patients from infectious diseases.
SAFETY SOLUTIONS
To support our customers' exact requirements, we will:
Provide usage analysis of linen usage to help reduce waste.
Make recommendations about reusable products.
Contingency plan in place for emergencies.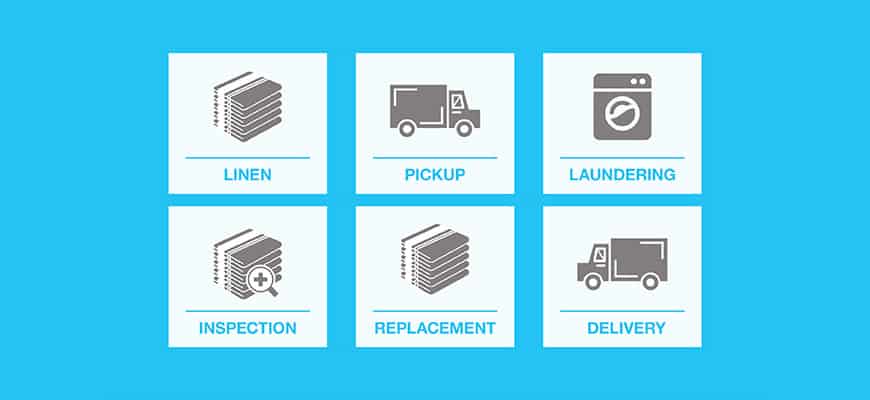 Flexible and comprehensive solutions
SAFETY SOLUTIONS
A range of styles ensure your people look and feel presentable, keeping them happy and your workplace simultaneously professional.
Breathable, comfortable, polyester/poly-cotton blend materials last for longer
A variety of styles and colours to suit your workplace
Matches (and exceeds) current healthcare standards
Regularly laundered, repaired and replaced at no extra cost
Our process
1
Client Audit
It's flexible. There's no up-front investment from you. And it's hassle-free for both you and your employees. Experience a smooth, seamless, and stress-free experience.
2
Installation
Cleantex will fund the program setup, so you don't have to. That means Cleantex can have a positive impact on your profitability from Day one!
3
Scheduled Servicing
On a weekly basis, we will pick up soiled laundry and to drop off clean for the coming week. Offering Free replacements, and emergency, on-demand servicing.
You may also be interested in...