Sanitary Bins Perth
We provide a range of safe and hygienic services to meet the demands of all modern washrooms.
Sanitary bins are a basic in any hygienic washroom. Easily overlooked, they are not easily ignored if it all goes wrong. At Cleanpro, we have many years of experience in making the basics better. Our sanitary bin services are a cost-effective solution for your cubicle waste.
The Femcare Sanitary Disposal Unit provides a discrete and trusted solution for the washroom and is available in touch-free or manual options to suit any budget.
The ABS plastic construction of the femcare bin is easy to clean and antimicrobial agents are added to the moulding during manufacture which inhibits the growth of a broad spectrum of germs and reduces surface bacteria by up to 99.9%.
Menstrual Care Disposal Services
Unique and innovative disposal services
Prevent drain blockages and plumbing issues
Convenient and discreet solutions
Eliminate bloodborne cross-contamination
Flexible and comprehensive solutions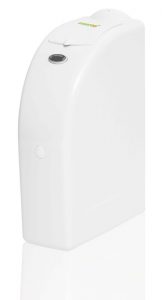 A sanitary disposal system that is safe, stylish and subtle
.
The Femcare Sanitary Disposal Unit provides a discrete and trusted solution for the washroom and is available in touch-free or manual options to suit any budget.The FemCare Sanitary Disposal unit has a slim profile for universal cubicle access and placement.
The Femcare unit uses fragranced, degradable Multiliners and a degradable cartridge system. In conjunction with the double-lined system, we use P-Maxpro, a natural, non-toxic antimicrobial sachet placed in the interior liner that helps to eliminate odour and bacteria through an advanced vapour action. Femcare treatment products are totally safe and biodegradable, providing the highest levels of efficacy both in terms of bacteria and virus elimination and odour control.
Exclusive to Cleanpro the feminine hygiene unit contains the biodegradable chemical to reduce the risk of contamination, P-Maxpro kills 99.99% of bacteria found in and around the unit, also preventing odours in between services.
P-Maxpro is our new product offering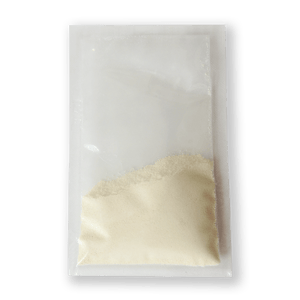 germicidal protection for our Femcare Sanitary Disposal Unit.
Lightweight particles impregnated with natural biocidal active ingredients offers real antimicrobial performance and longevity. P-Max was developed though combining existing vapour release technology with a blend of natural biocidal compounds and biodegradable materials to give a highly effective, long lasting and eco-friendly feminine waste unit sanitiser.
P-Maxpro is made from ingredients which are commonly recognized as being biodegradable. The active ingredients are a natural blend of biocides derived from extracts of plants belonging to the Lauraceae family. The sachets are safe to use and can be easily disposed of, with no corrosive or hazardous labels, reducing risk to operators and customers.
P-Maxpro is made using low energy processes, using recycled materials where possible to minimise the impact of the product manufacturing on the environment.
The specially selected lightweight carrier clings to the liner to give maximum coverage in the unit.
P-Maxpro works via vapour action to disinfect and sanitize the sanitary waste unit. The anti-microbial vapours permeate the whole unit and are effective even when the unit is full. The highly absorbent nature of the P-Maxpro carrier allows for excellent retention and slow release of active ingredients through vapour action, making it effective throughout the length of the service cycle and it will last up to 6 weeks.
WORKPLACE WELLNESS
BOOST YOUR WORKPLACE WELLNESS WITH HYGIENE POSTERS
Many people spend more time in the office than at home, so it is vital to practice good hygiene in the workplace. You can help prevent your colleagues from being unwell.
Along with our aim to help Australians create a healthier, safer and greener workplace, SWS Group provide helpful resources for every workplace washroom.
Our process
1
Client Audit
We will discuss your hygiene needs, arrange for an on-site survey and make recommendations.
2
Installation
Our expert installation service is completed within a maximum of 10 days following your order.
3
Scheduled Servicing
Our local team of service technicians will attend pre-scheduled on-site visits to service and replenish.
You may also be interested in...