SWS GROUP SOCIAL RESPONSIBILITY COMMITTMENT
SWS Group remain committed to supporting The Cancer Council WA through regular quarterly donations and supporting the council's ongoing fund-raising campaigns, such as the Pink Ribbon Campaign.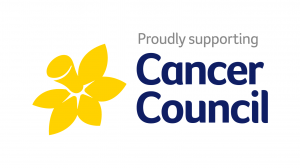 Cancer is a leading cause of death in Western Australia, accounting for around 3 in every 10 deaths. With 1 in 2 of us being diagnosed with Cancer in our lifetime, many Western Australians have been, and will continue to be, touched by cancer within their own families or extended friend groups.
The Cancer Council WA are Western Australia's leading, independent, evidence-based cancer not-for-profit organisation and the only one fighting every cancer from every angle, and SWS Group are proud to support them with this ongoing fight
SWS Group Pink Ribbon Campaign.
A recent campaign run by SWS Group directly supported the Cancer Council's Pink Ribbon Campaign which targets breast cancer research. With $2 donated with every new sanitary bin serviced from Oct to Dec 2019.